7/3/18 .......
NJ Gov. Signs $425M Tax Credit Bill For Film, Digital Media
By Bill Wichert
Law360 (July 3, 2018, 6:44 PM EDT) -- New Jersey Gov. Phil Murphy on Tuesday signed legislation authorizing a $425 million film and digital media tax credit program after state legislators adopted his recommended changes to extend the tax breaks to reality television shows, and to permit an additional tax incentive to encourage the hiring of women and minorities. (Law360.com)
...
---
Anti-Bias Seminar Organized by Philadelphia Jewish Labor Committee, ADL of Philadelphia, and PSU School of Labor and Employment Relations went well (6/18/18). Pat Chambers attended as did the entire SAG-AFTRA local office. Thinking about bringing this event to SAG-AFTRA. This seminar may lead to a bus trip to the Holocaust Museum for seminar participants.
---
---
More photos to come. Below: Me, Exec. Vice President Jennifer Ramon, the room photos (80 members attended), WMMR Pierre Robert (Given the 50 years of WMMR award) Sam Clover also on stage, Exec. Officer of SAG-AFTRA Philly Local Stephen Leshinsky.
---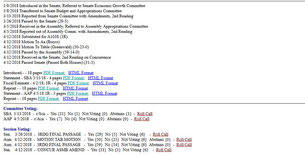 4/16/18. Still waiting for news.
---
Here we are, SAG-AFTRA Local Philly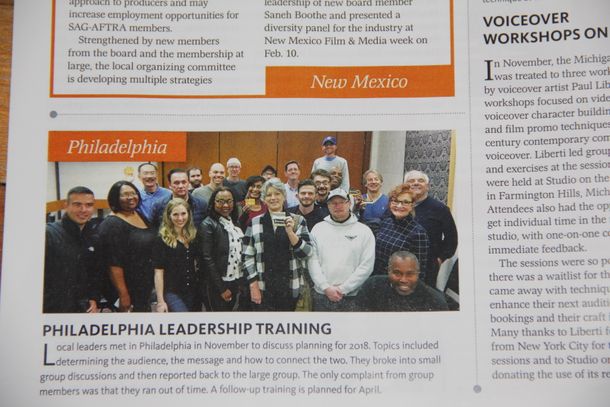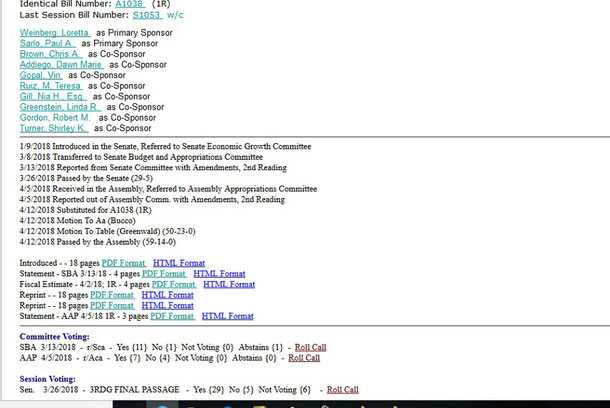 These guys, DiMaio and Bucco spoke against tax credits for Media
4/12/18
In Assembly. Voted to table

---
Trying to clear the way and Hoping for good when the Tax Credits for Film is cleared for take off in NJ, esp. South Jersey.  But you would think Cape May County, with the highest Unemployment rate of the entire state would be more embracing of the idea.
I called around to see how easy it would be for production to get a simple permit to produce. This too needs help. But the Locomotive is still running.
---
Thank you, Cathy Burke!!!!!
---
---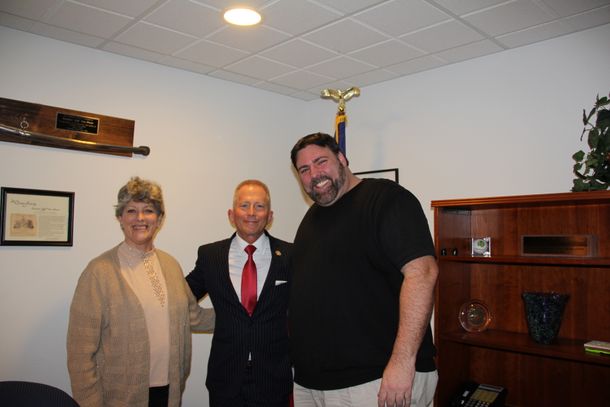 Talking about tax credit for Big Production(Film/TV/All Media): L to R;  Pat Chambers Kazanjian, St. Senator Jeff Van Drew, and Ed McKeever
---
*****Added note, It was my idea to push for the tax credit in NJ, and North NJ wants the lion's share....... typical for North Jersey.
---
---
---
---
In Attendance:
Filmmakers/ Producers; Ed McKeever, Jason Koerner, Keith Vaile, Phillip Titus Barnett, Jr.
Animator/ Producer; Beth Kazanjian.
Commercials/Producer; Tariq Mobley.
Gracious Owner of the Irish Pub who treated us all very well; Cathy Burke.
SAG-AFTRA: Stephen Leshinsky, Pat Chambers Kazanjian.
NJ Film Commission; Steven Gorelick.
Weist Barron Ryan Casting; Stefanie Ryan and Quinn Showell.
---
L to R.-- Lucy King (Talent Agent, Models on the Move), Steven Gorelick (NJ Motion Picture& TV Commission, Executive Director), Stephen Leshinski (SAG-AFTRA Phila. Local Executive Director), Pat Chambers (SAG-AFTRA Phila. Local Board Secretary), Heather Colache (Atlantic City Film Commission, Sales Mngr.), Ursula Ryan (Weist Barron Ryan Casting, President), Quinn Showell (Weist Barron Ryan Casting, Chief Op Officer), Stefani Showell (Weist Barron Ryan, VP and Casting Dir.)
---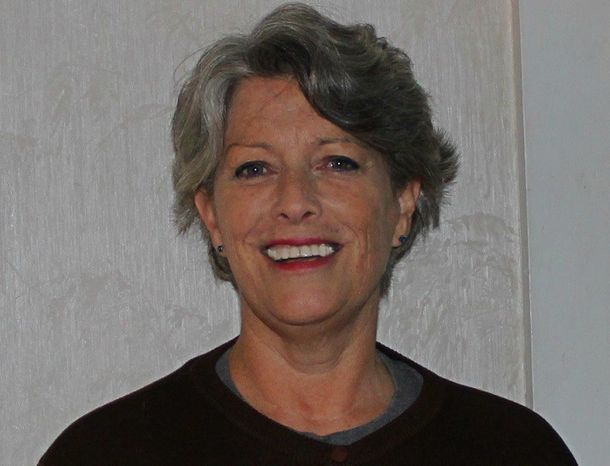 ---
11/4/17   SAG-AFTRA RETREAT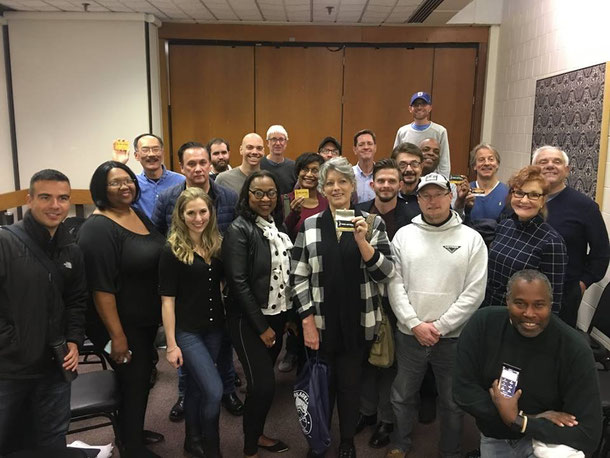 ---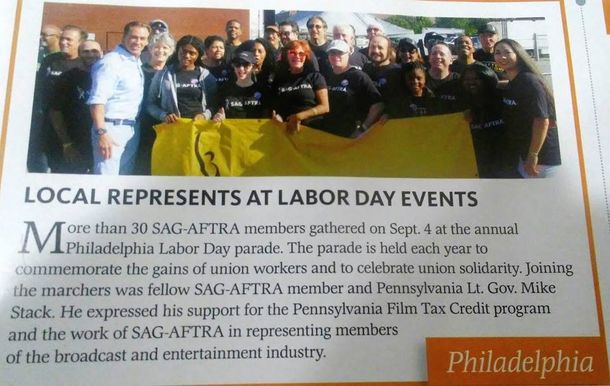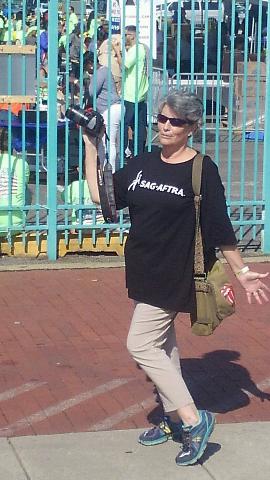 Photo by Chris Kazanjian:
---
---
The following photos by Chris Kazanjian:
---
The Following Photo From Rick Kulesa: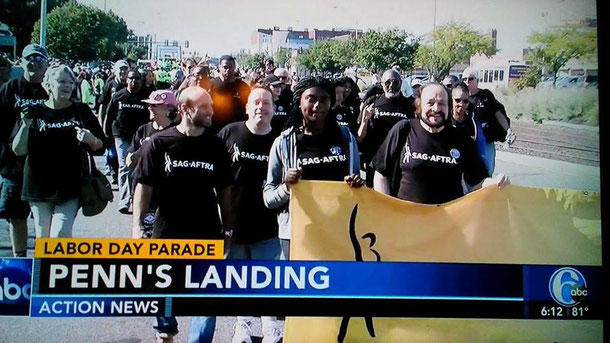 ---
---
During meetings, I was voted Secretary.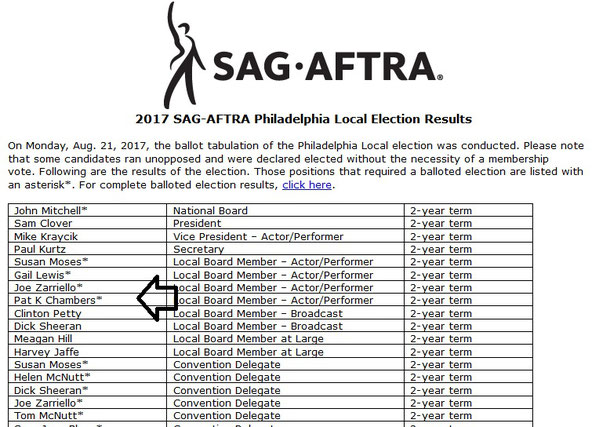 ---
---
Along with many others situations like healthcare and equal pay. He is one of the good ones.
---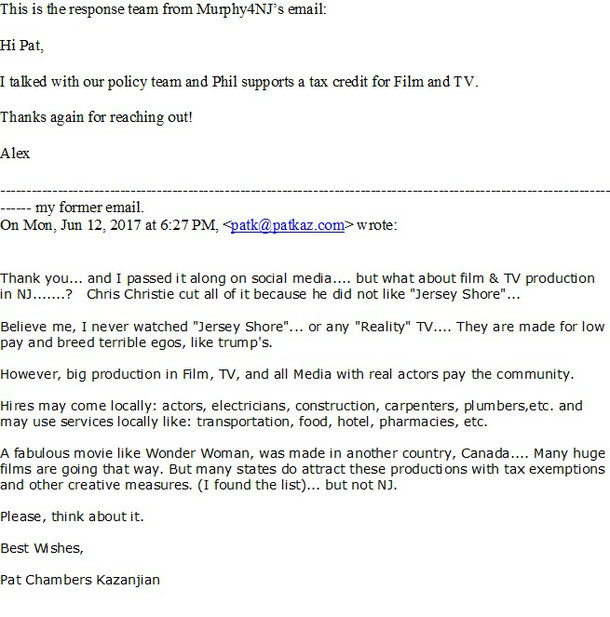 ---
---
---
---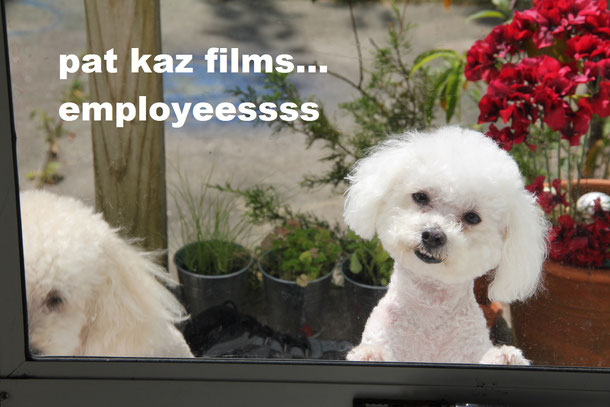 ---
---